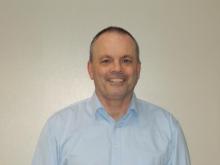 Title:
Vice President of Medical Staff
Bio:
Born and raised in Kapuskasing, Dr. Raymond completed his bachelor of Science in Physics and his MD at the University of Ottawa. He completed his residency at McGill University and moved to Timmins where he has worked as a family physician since 1999. Currrently,  his work includes his family practice, palliative care, surgical assisting and administrative medicine.
Over his 20 year carreer, he has been vice president and president of the general medical staff, program director of family practice, and lead physician of infection control at TADH. He is also a founding board member of the Timmins academic family health team, was the primary care lead for the French community Health Center in Kapuskasing, and recently the Primary care lead for Primary Care in the Cochrane district under the north east LHIN. He is currently the lead physician for the Timmins academic family health team.