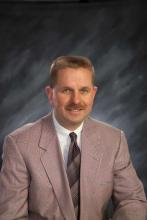 Title:
Chief of Staff and VP of Medicine
Bio:
Dr Harry Voogjarv studied medicine at McMaster University and then completed a residency in General Surgery at McMaster as well as a Fellowship in Adult Critical Care Medicine.
He relocated to Timmins in 1994 and established a practice at the Timmins and District Hospital at that time.
The practice cares for patients of all ages, from newborns to the elderly. He provides services in Breast Cancer, Colon Cancer, Hernias, Gallbladder Disease, Gastrointestinal Disease, as well as, Diagnostic and Therapeutic Endoscopy. He also provides consultative services in Wound and Ostomy Care.
He has been Chief of Staff at the Timmins and District Hospital for the past 10 years and appointed VP of Medicine in 2015.