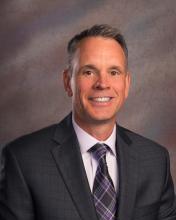 Bio:
Dave Kohtala has lived in Northern Ontario his entire life and has been a business owner in Timmins for over 25 years.
Dave is currently the Chairperson of the Timmins and District Hospital Foundation. He has also served on many other boards and committees with organizations such as Kamiskotia Snow Resort, Timmins Chamber of Commerce and Sports Distributors of Canada.
Dave holds an Honours Bachelor of Commerce from Laurentian University and several professional certifications in the areas of marketing and technology.